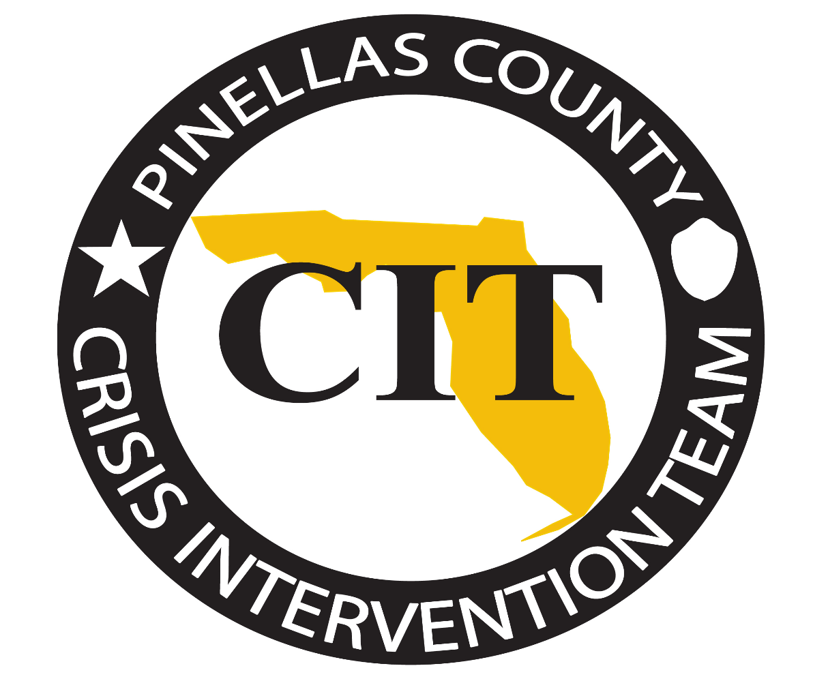 February 8th – 12th
March 8th – 12th
April 5th – 9th
May 10th – 14th
June 14th – 18th
July 26th – 30th
August 23rd – 27th
September 13th – 17th
October 25th – 29th
November 8th – 12th
December 6th – 10th
Pinellas County
Address will be provided
The Crisis Intervention Team (CIT) model is designed to improve the outcomes of interactions between law enforcement officers and individuals living with mental illness. It is an innovative first-responder model of police-based crisis intervention training to help individuals living with mental illness who are experiencing a mental health crisis by diverting them to appropriate mental health services and support rather than to the criminal justice system. CIT promotes officer safety and the safety of the individual in crisis. It's a community partnership of law enforcement, mental health partners, individuals who live with mental illness and/or addiction disorders, their families, and other advocates.
CIT provides 40 hours of specialized training to law enforcement officers on preventing mental health crises and deescalating crises when they occur, while reducing the need for use of physical force.
CIT Pinellas follows the research-supported curriculum of CIT International. Directions for Living has been an active member of CIT International since 2010.
CIT training spots are available on a first come, first served basis. Due to the incredible demand for this training, all agencies must have secured their registrations with payment no later than 10 business days prior to the class start date.
To register, email Tom Kelley at [email protected] with participant names and preferred training week. Each class has 37 seats available.
$450 per officer
Payments can be made by check or credit card. Checks should be made payable to Directions for Living attn: CIT and sent to 1437 S. Belcher Rd. Clearwater, FL 33764. To pay by credit card, please see below.