We are facing unprecedented and uncertain times in light of the COVID-19 pandemic. One thing we know for sure is that our community needs us now more than ever. Directions for Living exists first and foremost to serve some of our most vulnerable populations and in the wake of this crisis, it is critically important that the life-saving services we provide to children, families, and individuals – including the elderly and the homeless, who are at particularly high risk – continue with as little disruption as possible. You can read more about how we are ensuring no interruptions to our services in response to COVID-19 here.
The work we are doing and the support we are giving is vitally important. In fact, local resource hotline 2-1-1 Tampa Bay Cares just released an update on the several hundred calls they have received so far related to the COVID-19 spread in our community. The #1 most requested service was "emotional support", ahead of how to access testing for the virus, unemployment questions, and even the need for rental/utility assistance. Directions for Living's mental health, family preservation, and homeless services staff are providing this necessary emotional support and making an extraordinary difference for our clients during this incredibly tough time.
We are asking for your help. Now more than ever, Directions for Living and those we serve must lean on the beneficence of others. In response to the inquiries we have received regarding ways to support our agency and clients, we have launched an Emergency Fundraising Campaign. This campaign offers our community several ways to provide assistance: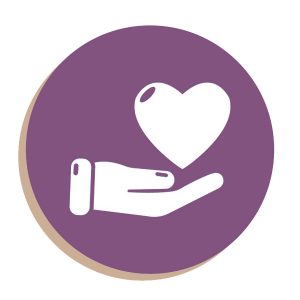 We are in need of monetary donations which will be used to provide critical client care.
Don't want to donate online? Checks made out to Directions for Living are accepted and can be mailed to 1437 S. Belcher Rd., Clearwater, FL 33764.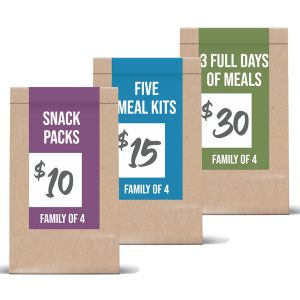 We have curated a few meal plans that can be sponsored by community partners interested in supplying much needed meals to our families who are currently experiencing food insecurity as a result of school closures and/or loss of income.
If you are interested in sponsoring a food pack, please email [email protected].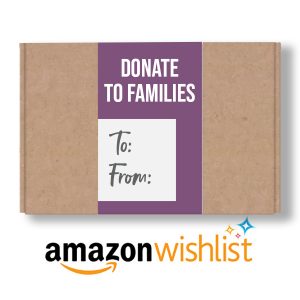 We have created an Amazon Wish List that will help provide some helpful items for the children, families, and individuals we serve. You can directly buy and send gifts from our wish list of games, educational toys, and resources to support our client families isolated at home.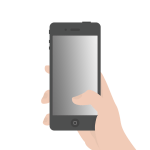 DFL has moved as many clients as safely possible to receive their treatment via telehealth or telephone, and we have clients that do not have the technology to do this from home right now. Your no-longer-used phones and chargers can help vulnerable people in our community access care during the pandemic. Click here to learn more about how you can donate your old smartphones to Directions for Living.
We appreciate your support and generosity and are truly moved by the expressions of concern from community members for our staff and clients. Your gift, of any size, will be transformative to the children, families, and individuals struggling through this uncertain and overwhelming time.
Together, we know that we can ensure our community remains healthy, safe, and united.
A COPY OF THE OFFICIAL REGISTRATION AND FINANCIAL INFORMATION MAY BE OBTAINED FROM THE DIVISION OF CONSUMER SERVICES BY CALLING TOLL-FREE (800-435- 7352) WITHIN THE STATE.   REGISTRATION DOES NOT IMPLY ENDORSEMENT, APPROVAL, OR RECOMMENDATION BY THE STATE.