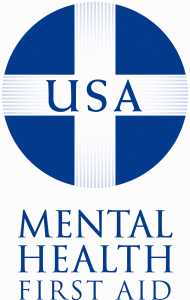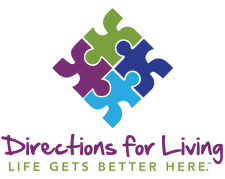 Mental Health First Aid
Identify. Understand. Respond.
Mental Health First Aid USA is an 8-hour training to teach participants how to help someone who is developing a mental health problem or experiencing a mental health crisis. The evidence behind the program demonstrates that it helps trainees identify, understand and respond to signs of mental illnesses and substance use disorders.

The completion of the 8-hour course earns participants Mental Health First Aider Certification through the National Council for Behavioral Health, which is valid for three years. Certification is ideal for educators, community volunteers, social service providers, business leaders, training departments, supervisors and organizations dealing directly with the public. Anyone is able and encouraged to take this course.
COVID-19 has created a more immediate need for this training, as the pandemic is causing overwhelming feelings of loneliness, fear, and depression/anxiety for many who have previously not needed mental health supports, compounding the mental health struggles which were already impacting 1 in 4 Americans.

By signing up for this course, you are committing to a five and a half hour, facilitator-led, group training course taking place by Zoom on the date you select, and you are confirming that you will complete the three hours of self-guided mandatory coursework (which will be sent to you by email within three business days) on your own time before your group training.
If you would like to coordinate a private training for your organization or group of 10-30 participants, please email [email protected].