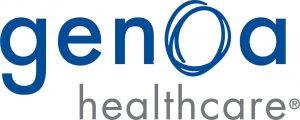 Address

1437 S. Belcher Rd. Clearwater, FL 33764
On-site Pharmacy Services for You
Directions for Living is proud to partner with Genoa Healthcare to host a full service in-house pharmacy for the convenience of our clients to fill any or all of their medications. The pharmacy is located at our Clearwater Center, 1437 South Belcher Road.
Although patients may use any pharmacy provider they wish to fill their prescriptions, we recommend the on-site pharmacy as a convenient and effective service.
How Genoa Healthcare helps
Full-service pharmacy that can fill all of your medications, even those from your primary care physician
Pre-filled pill organizers to help you take the right dose at the right time
Dependable delivery and mail services at no cost to you
A trusting and caring staff to help you with anything that comes up, including medicine and insurance questions
Available to answer questions during business hours or through their 24-hour customer service line
You have the Directions for Living team on your side, and Genoa Healthcare is part of that team. When you understand more about your medication, you feel better. And that's why they're here.
Learn more about Genoa Healthcare at www.genoahealthcare.com.
The pharmacy is open and the staff is ready to answer your questions – stop by the pharmacy to learn more.
Genoa Healthcare Pharmacy
Monday – Friday
8:30 am – 12:30 pm; 1:00 pm – 5:00 pm
For questions about which prescription medications are available or other general information, please call (727) 533-9073.